Welcome
Thanks for visiting my website.
I'm Marnie St Clair. I love op shopping, games, puzzles and mysteries, and drifting through gorgeous gardens. I believe in second chances and smiles. I can always squeeze in dessert.
My books are sweet most of the time, quirky even when they don't intend to be, and mostly involve a mystery …
Latest News
I'm thrilled to announce that No Place Like You is now available in print, as part of a Harlquin Mira three-book bindup, TIME FOR THE COUNTRY.
The bindup also includes Jennie Jones' The House At The End Of The Street and Ros Baxter's Set in Stone.
Lily and Josh couldn't ask for better company!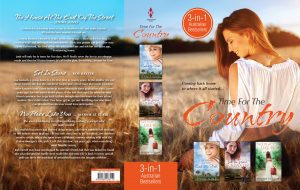 Gorgeous bind-up cover