Blue Steal is my recent release with Escape Publishing. It's a romantic mystery, centring around the hunt for a long-lost sapphire necklace. Of course, there's a ticking clock—the necklace is buried somewhere in a falling-down hotel about to meet the wrecking ball. And of course, both my hero Jack and my heroine Selina want to get to the jewels first.
Oh, I had such fun with these two. They have a real cat-and-mouse thing going,  constantly trying to outsmart each other.  Jack Tierney is a private investigator, hired by the necklace's owners to find it. Selina has her own reasons for thinking she deserves to keep the necklace—she certainly needs it, she has an ill sister relying on her to find it.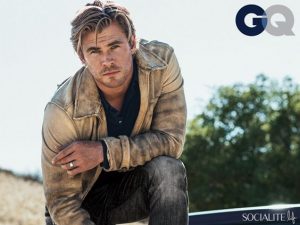 Jack is a highly intelligent, extremely charming maverick, with some unusual methods of investigation he calls on in times of need. And boy, does he need it this time around.
In my head, he looks a little like Chris Hemsworth—hardly a bad thing  : )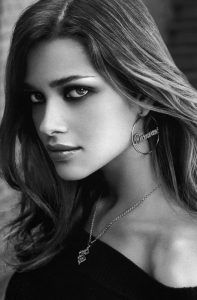 Selina is fast-thinking and fast-talking. Her life to date has made her self-reliant and pushy assertive. In a pinch, she'll fall back on her va-va-voom looks to get what she wants.
Well and truly a match for Jack.
I think of her as looking a little like this. She's Italian Australian, and a dash of something else …
The ultimate seductress meets the ultimate charmer—who's going to come out on top?